ZEON C7 RFT
■ Premium comfort run-flat tires for passenger cars
■ When a flat tire occurs, it is possible to drive up to 80 km at a maximum speed of 80 km / h.
■ Adopts new run-flat tire EMT (Extended Mobility Technology) with improved comfort performance
■ Reduces excess reinforcement materials as much as possible to improve comfort driving while maintaining strength
■ Promote weight reduction by EMT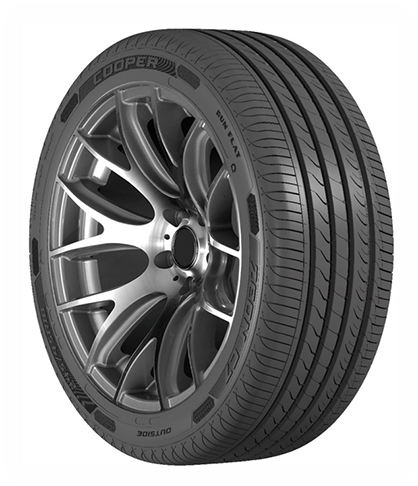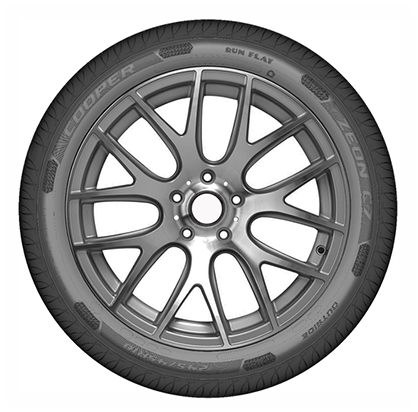 PRODUCT INFORMATION
① Rayon Carcass
Less susceptible to heat and reduces

② Sidewall Insert Rubber
Supports vehicle weight when air pressure is zero, improving safe driving and riding comfort

③ Low-Heat Bead Filler
Uses a special low-heat bead filler to suppress heat generation when air pressure is zero and improve

④ Wider Bead
Increases the rigidity of the bead and prevents the tire from slipping off the rim when the air pressure is zero.

*Vehicles installed with ZEON C7 RUN FLAT must be equipped with TPMS that can confirm the leakage of air.
*Basically ZEON C7 RUN FLAT is only suitable for certain vehicle models and we recommend the EH2 Professional Rim for the wheels.
*It can travel up to 80 km / h at speeds of 80 km / h or less without air pressure. (Maximum speed and maximum distance are reference values, but in reality it depends on the driver's usage and road conditions.)
*The sidewall of the ZEON C7 RUN FLAT is embossed with "RUN FLAT" and the EMT logo.
*Tire disassembly, balancing and repairs must be done by specialists using specialized equipment.
*Please check the tire appearance and tire pressure regularly.
*If you are considering repairing after driving without air, please consult with expert.
SIZE
18
Size

Load Index & Speed Rating

Rim width

Approved Rim Width

Max.(kPa)

Max.Load (kg)

Side letter

225/40R18 XL

92W

8.0

7.5 - 9.0

340

630

RFT

225/45R18 XL

95W

7.5

7.0 - 8.5

340

690

RFT

225/50R18

95W

7.0

6.0 - 8.0

350

690

RFT

245/45R18

96W

8.0

7.5 - 9.0

350

710

RFT

245/50R18

100W

7.5

7.0 - 8.5

350

800

RFT

255/40R18 XL

99W

9.0

8.5 - 10.0

340

775

RFT